Compassionate Care
At Sanford Health, we are very proud of our exceptional and distinguished nursing staff and are excited to invite you to join our growing family. We hold ourselves to high standards and deliver compassionate care. As an integral part of Sanford Health System, our nurses are seen as equal players and collaborative partners, as they play an important part of planning the patient's care and bringing them back to health.
Sanford Health employs more than 9,703 registered nurses who deliver care in more than 80 specialty areas of medicine. Our many Sanford Health Centers of Excellence include Sanford Cancer, Sanford Children's, Sanford Heart, Sanford Orthopedics & Sports Medicine and Sanford Women's.
Video Spotlights
Join us on the Sanford Talent Bridge
The Sanford Health Talent Bridge is a dynamic on-boarding process that considers the nurse's interests, mapping them to their desired clinical setting. Talent Bridge will be available at Sanford in Bismarck beginning January, 2021.
Sanford Health Nurse Residency Program
Sanford Health strives to help new nurses transition easier into a professional setting. New registered nurses automatically enroll in the Sanford Health Nurse Residency Program to get the personal and professional support they need in their new position. Watch our video about this evidence-based program.
Hear from Our Nurses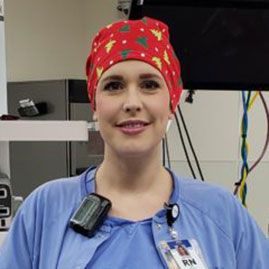 Jackie Hinrichs
RN Inpatient
"Working at Sanford was a no-brainer. It is the largest hospital in the area and is expanding in every specialty."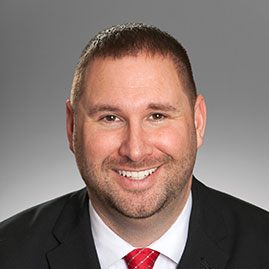 Brady Carda
Nursing Inpatient Manager
"I come to work every day and am excited to see and interact with the people here. I am proud to call this my work family."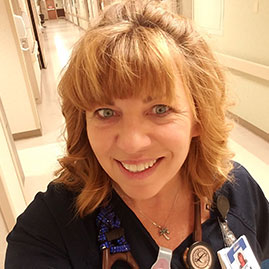 Hope Gregory
RN Resource Pool
"It was a perfect situation at the right time. I knew that I could be flexible with my schedule and work with a great hospital."
Awards
The Magnet® Difference

Awarded by the American Nurses Credentialing Center, this designation is the most prestigious credential a health care organization can achieve for nursing excellence and quality patient care. Research demonstrates Magnet designation provides specific benefits including improved patient outcomes, higher patient satisfaction and high job satisfaction among nurses.

Sanford USD Medical Center and Clinics has been a Magnet-recognized organization since 2003, being designated three consecutive times for nursing excellence.

Sanford Bismarck has been a Magnet®-recognized organization since 2008, being designated three consecutive times for nursing excellence.

Learn more at https://www.sanfordhealth.org/nursing-excellence/magnet-designation

Daisy Award

The DAISY Award recognizes the clinical expertise and compassionate, extraordinary care exhibited by nurses every day. As a proud DAISY Award Partner, Sanford Health's nurses are recognized throughout the year. DAISY is an acronym that stands for Diseases Attacking the Immune System and was founded by a family who lost their son at 33 to an auto-immune disease. They wanted to honor and celebrate nurses who provide extraordinary, compassionate and skillful care every day.

Learn more at https://www.sanfordhealth.org/nursing-excellence

Nursing Awards

Every year during National Nurses Week Sanford Health celebrates the birthday of Florence Nightingale, the founder of modern Nursing. During this time, each of Sanford's regions celebrate Nursing with an Evening Reception and Recognition Event. Here we provide awards to all of our Nurses and supporting staff who provide exceptional care to our patients and their families. Nurses from each region are recognized for their outstanding demonstration of Sanford values.

Programs of Distinction

Sanford Health has had many specialties, services and programs achieve a unique designation. These Programs of Distinction have been recognized within a wide range of specialty areas throughout our footprint. A few of them include Stroke, Diabetes, Cardiac, Transplant, Health Care Home, Joint Replacements, Trauma Designation and Cancer Accreditation.