Medical Surgical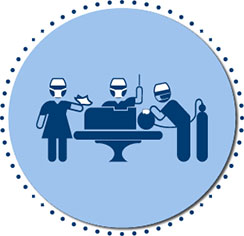 Medical Surgical
Working in a medical surgical unit at Sanford Health will allow you to care for patients with a wide range of diagnoses, which will provide you with new experiences every day. These experiences will expand your knowledge and skills that can be utilized for the rest of your nursing career. You will have the opportunity to care for patients with diseases involving numerous systems, including musculoskeletal, cardiovascular, neurovascular, renal and GI.
Take a look below at our available opportunities within this category and join our Nursing team today. If you have questions about a position or would like to speak with an HR professional, fill out the form here.
Results, order, filter
Certified Nursing Assistant Medsurgortho Jobs in Minnesota
There are no jobs that match:

Minnesota



Please try again with a different keyword or location.
Current Search Criteria