Clinic Ambulatory Care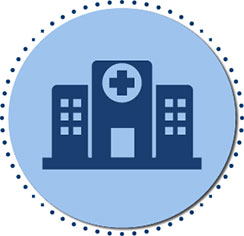 Clinic/Ambulatory Care
Sanford Health has become the largest, rural, not-for profit health care system in the nation with 289 clinics that serve more than 2 million people in 300 communities across 250,000 square miles in nine states and four countries. Despite our size, we are actively involved in the communities we serve and get to know our patient and employee families.
As a Sanford Health nurse, you will work with interprofessional teams in a remodeled patient-centered care delivery system. Our nurses provide direct care to patients of all ages and support them as they grow older along with their comorbidity and polypharmacy needs. Right now, we have a variety of available nursing opportunities with great hours, comprehensive benefits and competitive pay.
Take a look below at our available opportunities within this category and join our Nursing team today. If you have questions about a position or would like to speak with an HR professional, fill out the form here.
Results, order, filter
Clinic Ambulatory Care Jobs
Current Search Criteria
Sorted by
Relevance
Filter by
Job Function
More
Less
Filter by
Job Schedule
Filter by
Shift
Filter by
Nursing Category
More
Less
Filter by
State
Filter by
City
More
Less
Filter by
Title
More
Less