Home Care/Hospice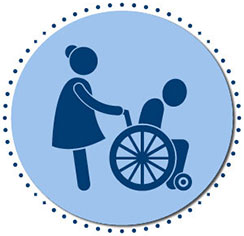 Long-Term, Hospice & Home Care
If you're looking to develop nurturing relationships with those in your care, consider becoming a nurse in one of our Long-Term Care, Hospice or Home Care areas. Sanford Health provides our patients a variety of programs designed specifically to improve their quality of life and well-being.
As a hospice nurse, you'll monitor your patient's condition, assist in symptom management, administer medication and counsel the patient and their family on their prognosis. If you choose home care nursing, you'll provide home services such as IV therapy, wound care, medication management and disease monitoring. Lastly, if you're looking to go into long-term care nursing, you'll care for the same residents every day, helping with their day-to-day tasks, monitoring their health or educating their family.
Take a look below at our available opportunities within this category and join our Nursing team today. If you have questions about a position or would like to speak with an HR professional, fill out the form here.
Results, order, filter
Home Care/Hospice Jobs
Current Search Criteria
Sorted by
Relevance
Filter by
Job Function
More
Less
Filter by
Job Schedule
Filter by
Shift
Filter by
Nursing Category
More
Less
Filter by
State
Filter by
City
More
Less
Filter by
Title
More
Less