Medical Assistant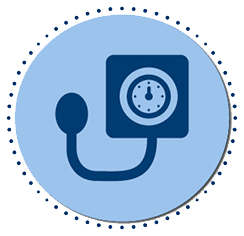 Medical Assistant
Join us in delivering the highest quality of care to the communities we serve by becoming a Sanford Medical Assistant. Our MA's work alongside our physicians and providers performing a variety of duties such as obtaining vital signs, preparing patients for examinations, observing and reporting patient's signs or symptoms, administering medications within scope of practice and help with key administrative duties. Expect to learn, build relationships and provide expert care.
Qualified medical assistants need to complete a recognized medical assistant program and be certified or registered through a nationally approved certification program.
Common approved programs include but are not limited to:
The American Association of Medical Assistants (AAMA)
National Certified Medical Assistant (NCMA)
The National Center for Competency Testing (NCCT)
OR Registration (RMA) obtained through the American Medical Technologists (AMT)
*In North Dakota medical assistants must also obtain MA III registration (see https://www.ndbon.org/UAP-MAIII/MAIII.asp for details)
Come be a part of an amazing care team. Take a look below at available opportunities within this category. If you have questions about a position or would like to speak with an HR professional, fill out the form here.
Results, order, filter
Medical Assistant Jobs
Current Search Criteria
Sorted by
Relevance
Filter by
Job Function
Filter by
Job Schedule
Filter by
Shift
Filter by
Nursing Category
Filter by
State
Filter by
City
More
Less
Filter by
Title
More
Less