Nursing Assistant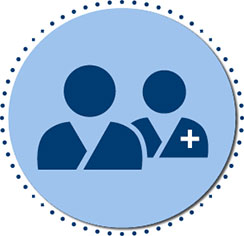 Nursing Assistant
If you're compassionate and enjoy helping others, consider becoming a nursing assistant at Sanford Health.
Typically, nursing assistants function under the supervision and delegation of registered nurses or managers. Nursing assistants provide direct hands-on assistance to those who require help in their activities of daily living. At Sanford Health, we see our nursing assistants as critical members of our interdisciplinary team dedicated to the health and healing of our patients.
Take a look below at our available opportunities within this category and join our Nursing team today. If you have questions about a position or would like to speak with an HR professional, fill out the form here. If you are looking to become certified, contact us today to learn more about upcoming training sessions.
Results, order, filter
Nursing Assistant Jobs
Current Search Criteria
Sorted by
Relevance
Filter by
Job Function
More
Less
Filter by
Job Schedule
Filter by
Shift
Filter by
Nursing Category
More
Less
Filter by
State
Filter by
City
More
Less
Filter by
Title
More
Less